HVAC Service
INDUSTRY DOCTORZ's professionally trained and certified technicians can service all brands of Commercial Heating and Air Conditioning equipment including Carrier, Voltas,
Standard and many more.
Before the cooling or heating seasons it is a good idea to have your Commercial Heating and Air Conditioning system checked out by one of our maintenance experts. Small problems can become bigger problems as your system continues to run. Just as your automobile needs regular maintenance so does your air conditioning system.
Air Conditioning
Repairs
Installations
Indoor Air Quality Control
Cooling Towers

Duct Work

Inspection
Cleaning
Removal
Installation
Fiberglass/Metal
Maintenance Agreements
Annual maintenance contract
Electrical Wiring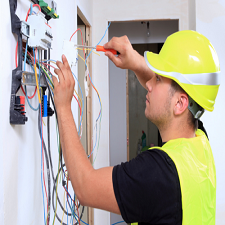 INDUSTRY DOCTORZ builds long-term relationships with clients by delivering service and maintenance quickly, safely, and economically in the Delhi (NCR) As one of the most well-known and well-respected electrical service and maintenance contractors in the industry, our team handles service projects of every size; no job is too small or too large. When you work with INDUSTRY DOCTORZ Electric, you gain a service and maintenance partner with key advantages:
Comprehensive capabilities
Highly experienced
Professional attention to detail
Advanced technology
Electrical engineers on staff
Fleet ready to serve
Hot & Cold insulation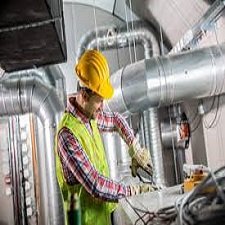 INDUSTRY DOCTORZ offer a complete range of service, that includes thermal insulation, sheet metal fabrication and cladding. These services cover installation, fabrication, project management and material supply contracts.
Hot Insulation:
it is imperative to prevent moisture from entering the insulation system, as this will reduce the system's performance and can contribute to corrosion of the underlying pipes, vessels, flanges, valves, etc. The weather barrier must additionally be able to "breathe", in order to allow any moisture already in the system to be expelled..
Cold Insulation:
 A static temperature required to be maintained in the process. The greater the temperature difference between ambient and process temperature, the greater the "pull" of moisture to the pipe/vessel surface.
DG Works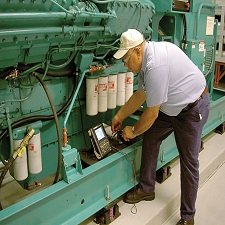 We at INDUSTRY DOCTORZ have the potential electrical Engineers to ensure diesel generator is installed and maintained in a proper and safe way as it should to ensure unit specific guidelines are followed and the generator is operated in a safe working environment.
Standby generators are an inevitable requirement to combat power outages. While generators are convenient and easy to use.
With most of them being capable of automatic functioning during power outages, they can also be hazardous to life and property if standard procedures and adequate precautions are not followed during installation, operation and maintenance.
Diesel Generator, Genset services undertaken by us are known for
> Timely Installation and completion.
> Installation under the guidance of experienced professionals.
> Over the clock Diesel Generator Maintenance by regular inspections by operating personal on site.
RO Service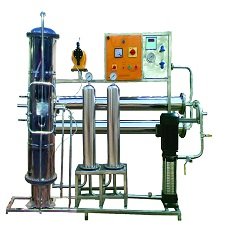 Reverse osmosis (RO) systems from INDUSTRY DOCTORZ offer a cost-effective and sustainable solution for water, wastewater and reuse applications. The most important factor in treating industrial wastewater with Reverse Osmosis (RO) is the pretreatment that protects the membrane against organic fouling, mineral scaling, and chemical degradation.
To design a successful and cost-effective system, INDUSTRY DOCTORZ Water Technologies evaluates each individual application because the pH, oxidizing potential and concentration of soluble salts of the wastewater effluents often exceed the operating limits of the RO systems. After the detailed evaluation of the wastewater is complete, INDUSTRY DOCTORZ determines the optimum preconditioning chemistry and selects the best pretreatment technology for the application.
Our portfolio of industrial reverse osmosis (RO Systems) systems includes those specifically engineered and designed for large industrial applications, medium sized commercial applications, small laboratory applications and trailer-mounted mobile systems for temporary and emergency applications.
Elevator/Lift Service
Our skilled and experienced technicians, as well as our complete qualifications with all major manufacturers, we can provide a full suite of repairs for virtually every component of your vertical transportation systems. Our elevator machine repair capabilities include common problems such as bearing malfunctions, worn sheaves and misaligned motor drives. However, we also have the ability to deliver full diagnostic and restoration work for the most advanced computerized control systems.

We employ some of the most talented and experienced professional technicians, and we schedule our contracts to perform work frequently enough to keep everything in perfect working order. When you work with us, you can be confident your systems will last longer, operate more efficiently and provide the highest possible levels of safety to all who use them.
Solar Maintenance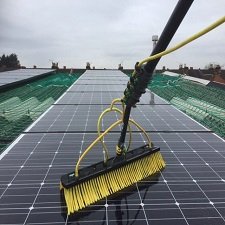 We understand that you made a significant investment in your financial future by going solar. Our team is focused on helping protect that investment all year round with the many services we offer to existing solar customers.  Let us adopt your  system to keep your solar production high and your energy bills low. Our team offers a variety of services such as: system audits, panel cleaning, system upgrades and additions, inspections, repair, critter guard installation, and solar aesthetics. Solar Maintenance Pros is here to provide outstanding long-term solar care to valley residents. Our crew of trained professionals are ready to tackle jobs of any size, and provide custom, affordable pricing based on your needs.
Axial flow fan service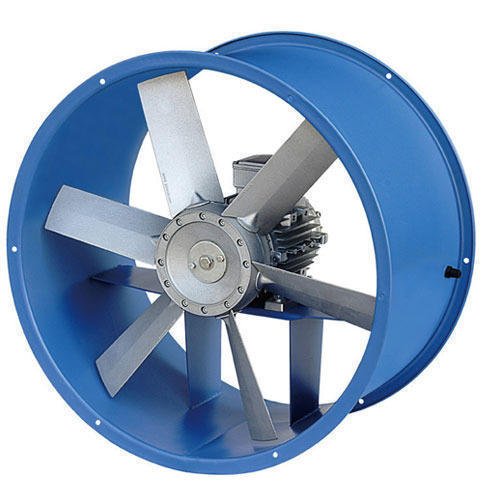 If your fan is showing signs of wear, corrosion, abrasion or unbalance, Robinson Fans can help. INDUSTRY DOCTORZ provides on-site service, maintenance, testing and repair for all industrial air moving equipment, regardless of its manufacturer. Repair and rebuild services are also available for any fan shipped to one of its conveniently located manufacturing facilities. Whatever the difficulty, INDUSTRY DOCTORZ will have you up and running in no time.
Facility Management Services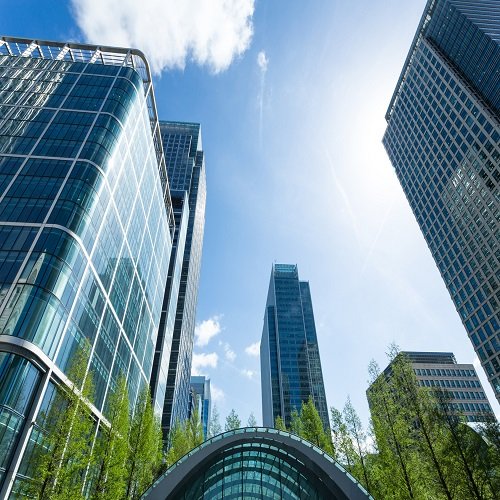 We provide a range of innovative solutions with a full range of hard assets and soft facilities management services specifically tailored to meet client needs supporting from master developments through to residential communities, industrial and commercial offices. INDUSTRY DOCTORZ is committed to providing quality service to our Clients and we believe in establishing long-term and mutually beneficial relationships by delivering service excellence in a cost efficient manner.
We provide rigorous development and growth opportunities to our people which is backed up by cutting-edge technology and strong values. This not only strengthens their professional foundation but also helps INDUSTRY DOCTORZ deliver quality service to its Clients and build a better working environment.
Vision
Shaping environments to make great places to live, work and visit.
Mission
To be the region's preferred facilities management partner, providing quality services, ensuring safety and building trusted relationships based on mutual values. We will achieve excellence by embracing innovation and empowering our people to be the best.