Why Our Disinfection service
INDUSTRY DOCTORZ being the experts in Sanitisation & Disinfection, takes the health and safety of our customers and employees seriously. We will be ensuring proper hygeine and safety by following these steps: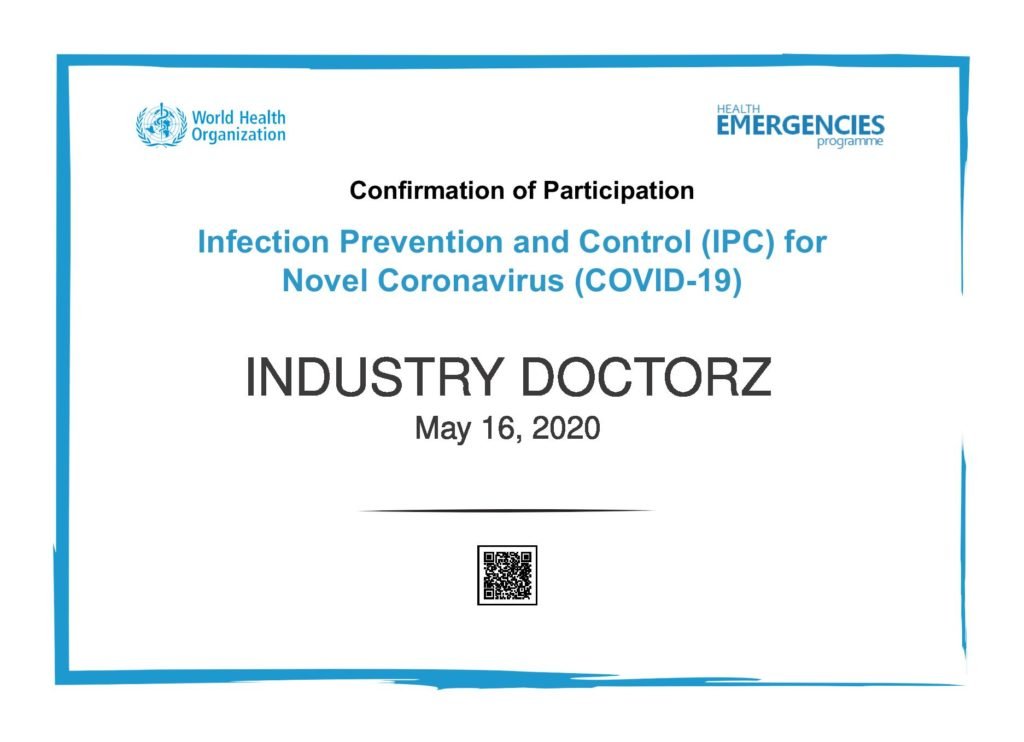 Before entering your premise, INDUSTRY DOCTORZ technicians will:
– Undergo Daily Health Checks
– Use Hand Sanitizer
– Wear Shoe Covers, Masks and other Personal Protective Equipments (PPEs)
Our disinfection service will help:

– Reduce the risk of cross infection in an enclosed area
– Safe and comfortable environment that offers peace of mind
– Responsible actions like hand hygiene and social distancing to be taken during pandemic outbreak
Prevention from Airborne Diseases
INDUSTRY DOCTORZ has designed an effective treatment which offers peace of mind to an establishment for infection control, known as Disinfection Service.
For those that prefer to have a hygienic living or working environment, this aerial and surface sanitation treatment can be introduced to your premises to keep you and your family safe. When there are less microbes present, there is a reduced likelihood of cross-contamination.
INDUSTRY DOCTORZ uses a unique formulation with a powerful composition that has been proven to be highly effective against major strains of viruses, bacteria and fungi, including airborne and viral diseases such as Avian Influenza (COVID-19), Foot & Mouth Disease, etc
Certifications